Pre-Purchase / Pre-COE Renewal Inspection Check
Pre-purchase Inspection before signing any documents for a pre-owned vehicle can save you unnecessary headaches and spare your wallet.
Our qualified and experienced mechanic will be able to notice the hidden repairs that are invisible to the unaided eye.
By performing a comprehensive Inspection check, integrated with scanning the vehicle's computer systems for stored fault codes, we can find out about the status of the vehicle.
These "hidden repairs" can sometimes be costly; therefore as a potential buyer, you have the right to know.
This not only equipped you with the knowledge of the vehicle health, it empowers you with the ability to renegotiate on the selling price, otherwise to back out on the deal if negotiation fails.
On the other hand, if everything goes smoothly, then this may be the car for you.

Easy Booking Appointment System
Our Online Appointment System is user-friendly; you may confirm a Date and Time with your Car Seller / Dealer first.
Book an appointment with us by filling in the Appointment form and your Appointment is set almost immediately.

Computer Diagnostic Scan
We use Specialized Diagnostic Scanner that can scan the brain of your vehicle for any Hidden Errors / Faults. This will allow you to know the Vehicle's True Condition.

Comprehensive Inspection Check
From Mechanical Components (Engine, Gearbox, Undercarriage etc) to Electrical Components (Electronic Control Unit (ECU), Fuel Pump Switch, Sensors etc)
A throughout check will be perform on the Vehicle.
This will enable us to gather information and summarize them in the Inspection Report.

Check all Fluids
All Vehicle Fluids will be carefully Examine and Inspect for it viscosity and whether it is still suitable for use.
Fluids Pressure Test will be performed to detect if there is any Fluids Leakage which may affect the running condition of the Vehicle.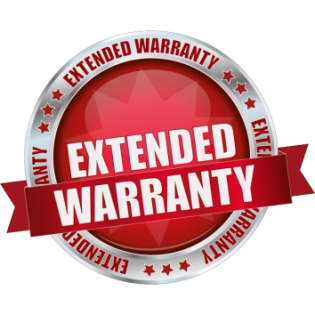 Option to Purchase our Extended Warranty
After your Pre-Purchase Inspection Check, you may consider our Extended Warranty Package that insure your Vehicle's Engine, Gearbox & other Major Components , Protection can be customised from 1 Year to a max of 5 Years per sign up.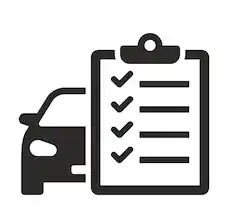 Detailed Inspection Report
We will provide you with a Detail Inspection Report with the all information you need to know of the Vehicle.
Our Friendly Mechanics we help you understand existing issues if any, the rough cost of repairs and their impact on the vehicle;
This will help you arrive at a final decision regarding your chosen car.
What kind of inspection check is performed?
ENGINE
Engine Oil Level
Turbo Pipe (if any)
Steering Rack Condition
Ignition Coil and Sparkplugs
Coolant Level & Concentration
Starter Motor
Ignition and Combustion System
Engine Fan Condition
Cooling System
Check Air Intake Filter
Check Air Conditioning Cabin Filter
Check Exhaust Pipes & Mountings
Check Driveshaft
Check Engine Mountings/Gearbox Mountings
Check For Oil Leakage
Check for Unusual Damage (Cracks / Leaks)
DRIVETRAIN
Gearbox Condition
Gearbox Torque Converter / Mechatronic Unit
Gearbox Electronic and Sensor Condition
Parking Brake
Brake Line Pipes and Hoses
Brake Pads & Brake Discs
Tyres Condition & Inflation Pressure
Steering Wheel and Alignment
Undercarriage Linkages, Arms
Wheel bearing condition
Fuel Injection System
Ball Joint & Dust Covers
Front & Rear Suspension
ELECTRICAL
Battery Condition
All Vehicle Lightings
Fuse Checking
Windshield Wiper & Washer Nozzle
All Power Windows Operation
Key-less System (if any)
Electrical Mirrors Operation
Central Locking System
Air-con and Radio Console
Inspection Check (Pre-Purchase)
Comprehensive Inspection check
Fluids Testing
Computer Diagnostic Scan
Test Drive
Detailed Diagnostic Report
Time Required: 45min
Comprehensive Inspection check
Fluids Testing
Computer Diagnostic Scan
Test Drive
Detailed Diagnostic Report
Time Required: 1 Hour
Inspection Check (COE Renewal)
Comprehensive Inspection check
Fluids Testing
Computer Diagnostic Scan
Test Drive
Detailed Diagnostic Report
Time Required: 45min
Comprehensive Inspection check
Fluids Testing
Computer Diagnostic Scan
Test Drive
Detailed Diagnostic Report
Time Required: 1 Hour